First Aid Training Course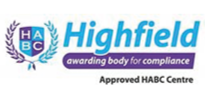 First Aid Training Courses
All organisations must ensure by law that they have a sufficient number of employees who possess a first aid qualification to fulfil their first-aid needs at all times.
Employers must ensure that their provision is 'adequate and appropriate in the circumstances'. It is the employer's responsibility to decide what the requirements of the organisation are by assessing any specific work hazards and ensuring that sufficient equipment, facilities and personnel are available to deal with the consequences of these hazards.
As part of each assessment, the HSE recommends organisations should consider things such as the nature of the work and the subsequent hazards and risks, the size of the organisation, work patterns and accident histories.All First Aid Courses we offer are fully accredited ensuring the standard of delivery and achievement is maintained.
Emergency First Aid at work is the one day course ideal for low risk businesses such as offices. This qualification is valid for three years and is then renewed by attending a new course.The holder of this qualification is reconised by HSE within the business providing the Certificate is within the three year period.
First Aid at Work is a three day course covering a much wider  range of potential First Aid situations. This will give the delegate the confidence to  take control of the situation.The Certificate is valid for three years and providing it is renewed within 28 days of elapsing the two day First Aid at Work Re-qualifing course can be attended to renew the qualification.Please note, during that 1 month period between the expiry of their old FAW certificate and them passing the new course, the person cannot act as a first aider or deliver first training.
After this period the delegate would need to attend the three day course in order to renew the licence.