Pest, Disease, Recognition & Control
'Growtrain were very welcoming — a good understanding of subject knowledge was delivered on the day.'
Excellence in Team Leadership — September 2016

'Very informative and tailored to the groups needs. All round very good'
'Growtrain is a very professional business providing excellent training in their lovely facilities.   Great People'

They provide a vast quantity of training whether it is to better your own skills or to achieve accreditation/certification.   They are always willing to help find the right course for you.   I have always had a very pleasant experience whilst dealing with Growtrain.   All members of the team are very friendly and helpful.
Lisa Murphy – Farms Secretary and Health & Safety Administrator
Abrasive Wheel course

'Good course material to support very clear training in Growtrain's barn — excellent facilities!'
Time Management/Organisational Skills — September 2016

'Great trainer, knowledgeable and down to earth'.
Emergency First Aid – Oct 2016 – Steve
'Insightful, fun, informative'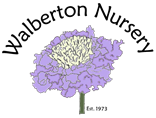 Growtrain's strength is in it's continuing relevance to our industry and provision of excellent trainers/teachers. Excellent facilities and equipment from sprayers to laptops.
Growtrain is an efficient, bright service providing personally tailored Training Needs Assessment and delivering the plan with clear communication between Growtrain and our business.
Tim Lawrence-Owen – Resources Manager
Emergency First Aid at   Work Level 2 Award course
'A good first aid course — delivered in a friendly and relaxed way — having attended many courses before, Growtrain's tutor held my interest and attention for the whole day — a very good training provider.'
Institute of Leadership & Management Level 3 course
'This was a very useful course and I will recommend it to my colleagues and friends.'
Rodent Control

'Very friendly staff, comfortable environment, course clearly explained, professionally delivered.   Thank you.'